23CM BAND, VK2ZIW
| | | | | | | |
| --- | --- | --- | --- | --- | --- | --- |
| BAND | STATUS | ANTENNA | ANTENNA HEIGHT | FEEDER | RIG | EIRP |
| 23CM - 1296 MHz | ON-LINE | 12el Phased Array 13dBi | 4 m | 4m Foam RG213 type | ICOM IC910H | 200 W |
Notes : Whilst 23cm service is on-line, with a fixed antenna, I use the 910H for 2m and 70cm mostly.
---
Simplex Contacts :
VK2NR, David, Hoxton Park, NSW, SSB, 42 km - 23.11.13
VK2XTT, Tim, South Penrith, NSW, SSB, 7 km - xx.xx.12
---
EARTH MOON EARTH :
Yes, the antenna sees the moon in the east. SSB - 252,000 km, I need another 20db antenna gain!
---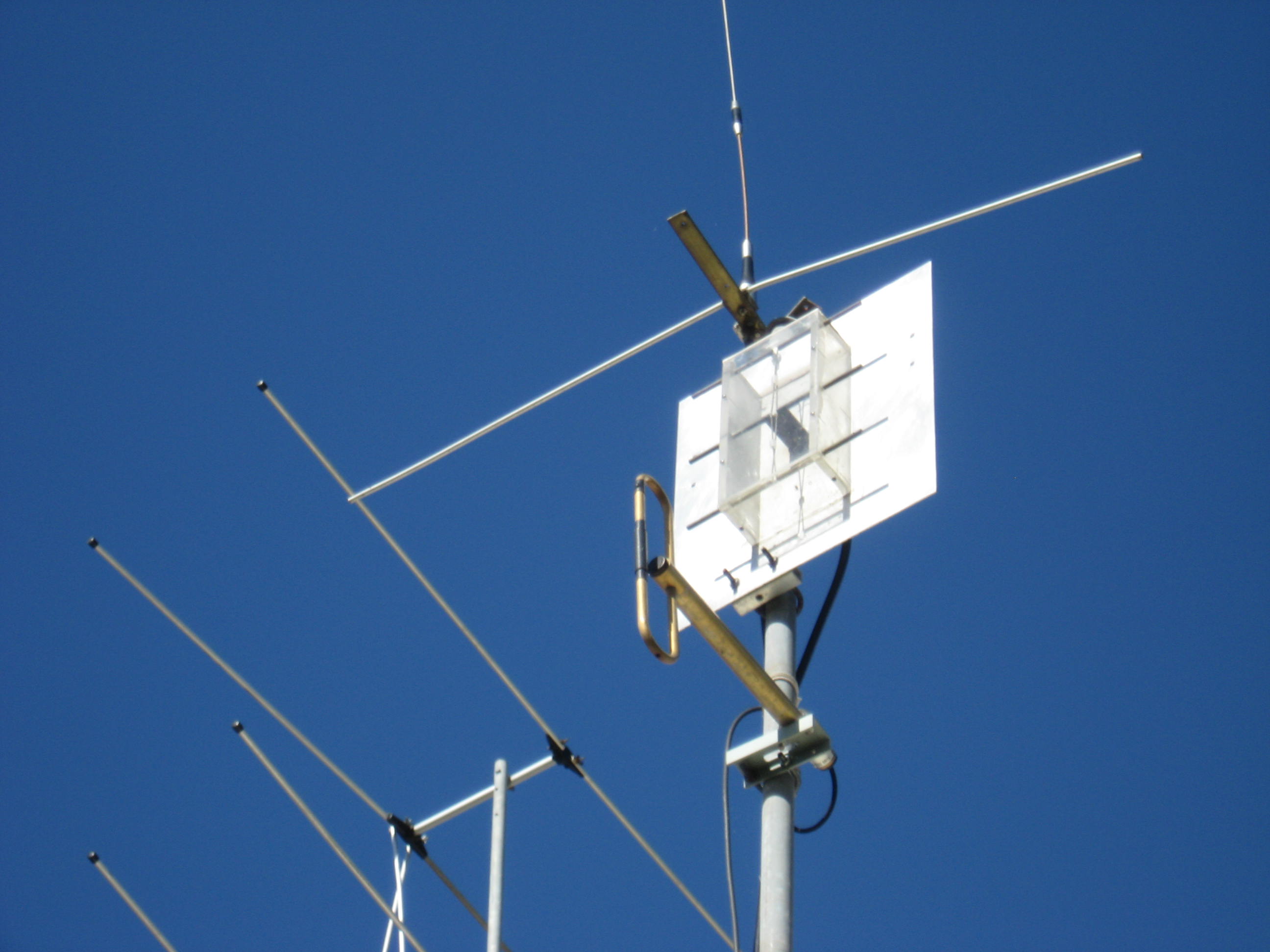 1296 Mhz phased array (Dural T&T), 2m/70cm vehicle whip, 70cm folded dipole, 2m 16el BMARC club phased array at left.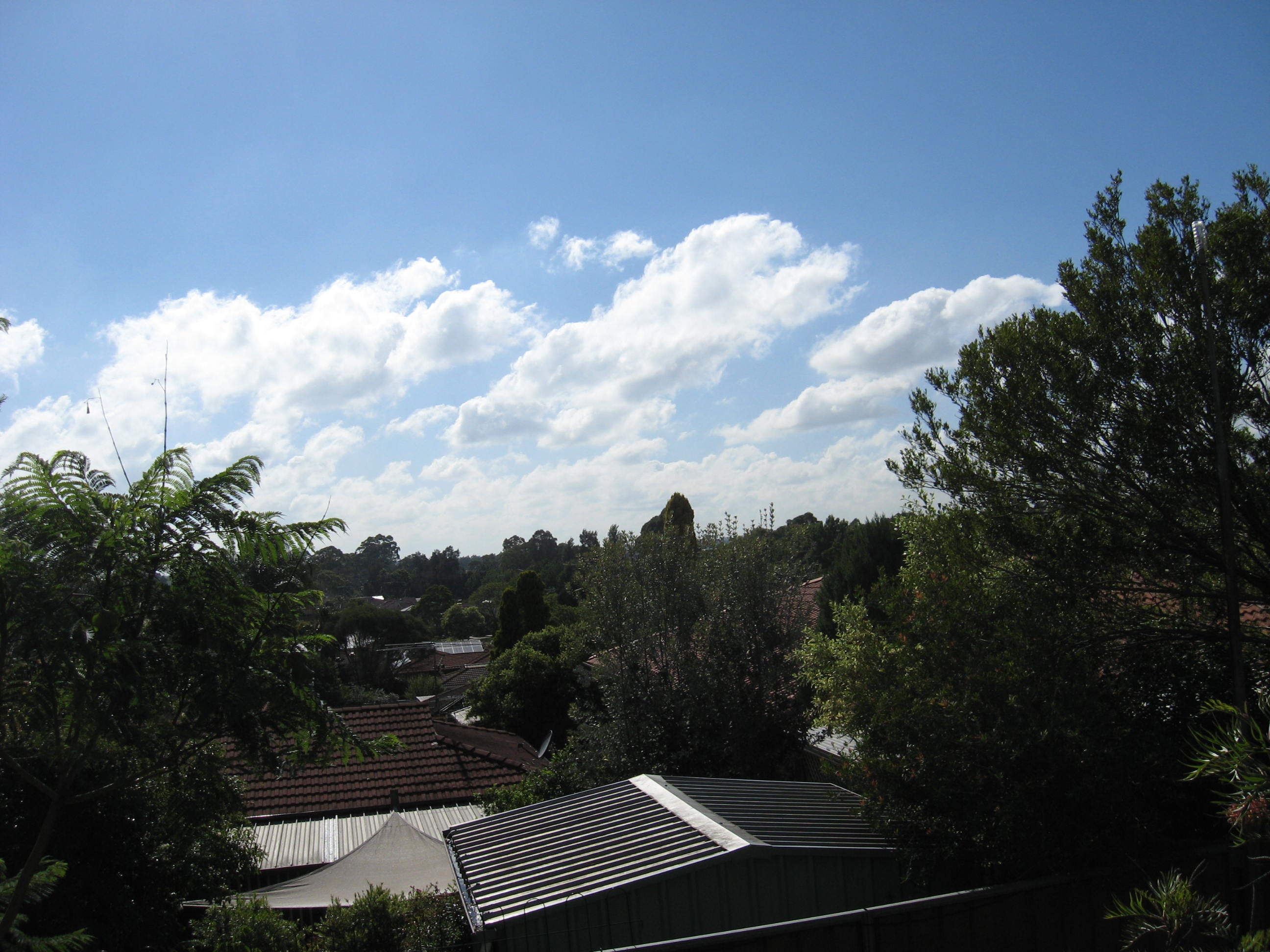 Above : view looking east from the 1296 antenna, over Emu Plains.
~INFORMATION ON THIS SITE MAY ONLY BE REPRODUCED WITH PERMISSION & CREDIT TO THE OWNER, ALAN BEARD VK2ZIW~
Copyright ©2001-2013 Alan Beard